Contactless Order and Pay
In addition to online ordering, we also provide Contactless Ordering and Pay capabilities. Give your guests the ability to order and pay at the table, all from the convenience of their own mobile device. Your guests simply scan your restaurant's QR code, input their table number, and use Paradise Online Ordering to create and pay for their order. We create the QR Code for your online ordering website and provide it as part of the setup process. You can then add that QR Code to table tents, menu's, stickers, etc.
Contactless
No physical menus, no exchanging credit cards, no pens, no receipts, no touch.
Efficient
Minimize mistakes when your customer creates their own order, improve table turn times, and reduce all the back and forth between staff and guests. Your customers no longer wait for their server to take care of the check. Plus, increase tips with prompted gratuity.
Creates a Better Experience
Free up your servers from closing checks and increase time spent on hospitality.
QR Codes
Use QR codes on table tents, menus, or anywhere else easily accessible to your guests. You can even place them on parking spots so customers can scan, order, and pay without ever having to leave their car!
Benefits
Limited Contact
Fewer Mistakes
Improved Table Turn Times
Fast and Simple Checkout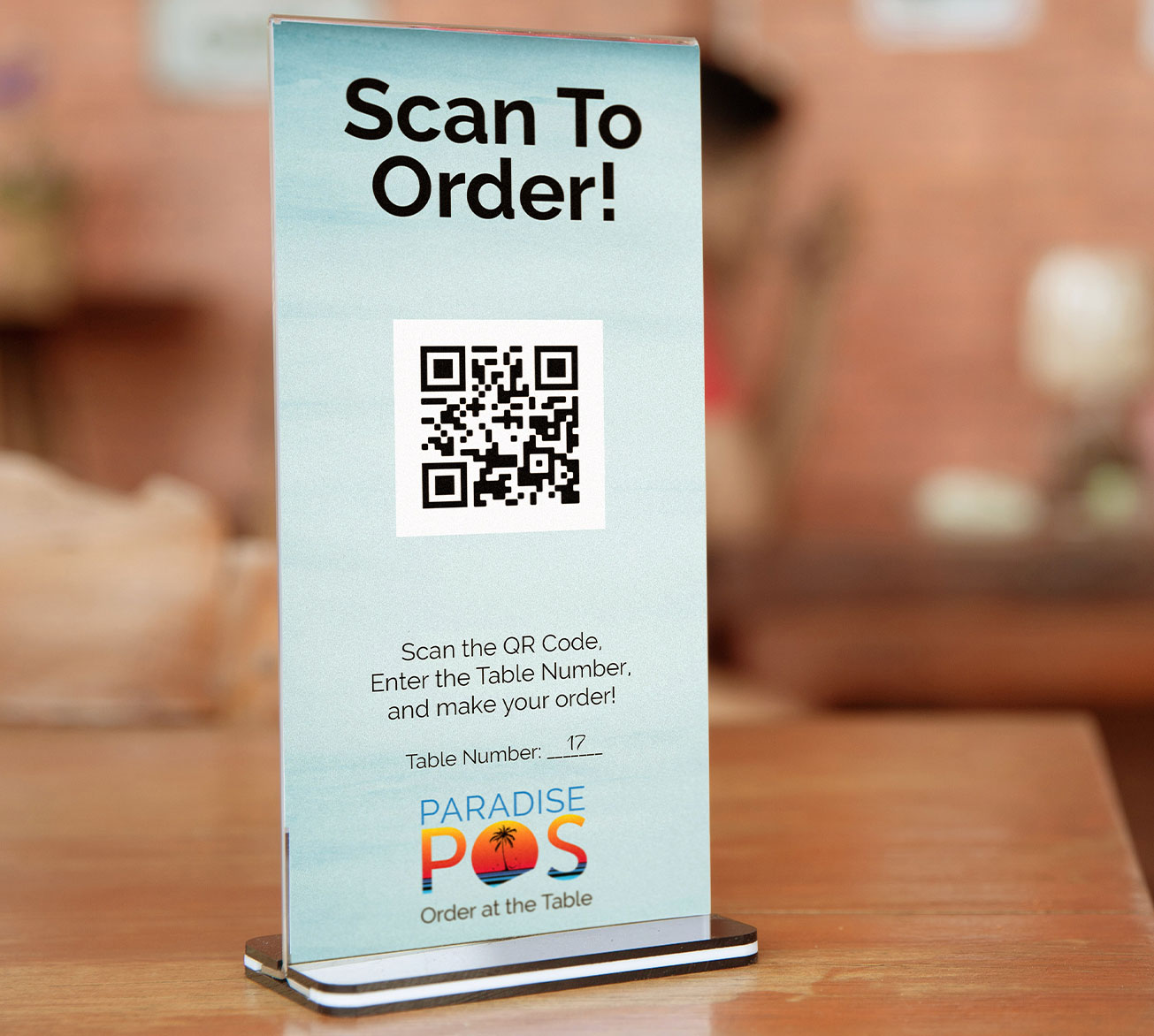 Contact the experts at Paradise POS to learn how online ordering could benefit your restaurant. Schedule a call today!